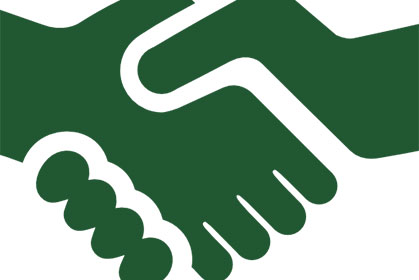 St. Joseph Center deeply values the important role our corporate and community supporters play in making our work possible. Below we recognize those who have made recent financial contributions toward the success of the Center's programs and the people we serve.
St. Joseph Center gratefully recognizes the importance of hundreds of dedicated volunteers and many businesses and community organizations who make in-kind contributions of time, materials, and goods that help us help people progress toward self-sufficiency.
St. Joseph Center also partners with many community collaborations, networks, and coalitions to support and facilitate our work with low-income and homeless individuals. We also partner with a variety of public agencies to achieve mutually shared goals.
Supporters
Corporations
Anthem Blue Cross
Ashland Hill
Baby2Baby
Bombas
Boxed Water
CAA
Chef's Toys
Dickerson Insurance
DirecTV
EastWest Bank
Enterprise Rent-a-Car
Federal Express LAX
Fork Spot
Google, Inc.
Gorjana
Headspace
Honest Company
Jeni's Ice Cream
Kauai Shrimp
Kendra Scott
Latham and Watkins
Lionsgate
Los Angeles Clippers
Los Angeles Rams
Morgan Stanley
Morgan Stanley Wealth Management
Munchkin
Neutrogena, Johnson & Johnson Consumer Inc.
Nigro Karlin Segal Feldstein & Bolno, LLC
Nordstrom Corporation
On The Verge
ONZIE
Payden & Rygel
Peninsula Beverly Hills Hotel
Pressed Juicery
Ralphs/Food4Less
Raytheon
Reiss Companies
Restaurant World
Ritz-Carlton Hotel, Marina del Rey
Rockwell Collins
Simply the Basics
Skirball Cultural Center
Smart & Final, Inc.
Snap Inc.
Sock Panda
Sony
Starbucks Coffee Company
Tastemade
Tender Greens
United Talent Agency
VCA Charities
Verites / a P.S.B. Company
Wells Fargo
Whole Foods (Venice)
Foundations and Community Organizations
Annenberg Foundation
Angell Foundation
The Archdiocese of Los Angeles
American Martyrs Catholic Church
Carl & Roberta Deutsch Foundation
Carrie Estelle Doheny Foundation
Cedars-Sinai Marina Del Rey Hospital
Conrad N. Hilton Foundation
The Ethel and Joseph Spatz Family Foundation
Francis D. and Irene D. Griffin Foundation
Google Community Fund of the Tides Foundation
Home For Good-LA
Impact Circle
Johnny Carson Foundation
Kiwanis Charities of Santa Monica
Liberty Hill Foundation
Lon V. Smith Foundation
The Looker Foundation
The Louis & Harold Price Foundation
Milken Family Foundation
National Charity League
Oliver's Way
Pfaffinger Foundation
Providence Saint John's Health Center
Ralph M. Parsons Foundation
Richard F. Dwyer – Eleanor W. Dwyer Fund
Ring Foundation
Rose Hills Foundation
Self Realization Fellowship, Lake Shrine
Shelter Partnership
Sisters of St. Joseph of Carondelet
Sisters of St. Joseph of Orange
Sophia Grace Foundation
Specialty Family Foundation
St. Anastasia Catholic Church
St. Matthew Episcopal Church
St. Monica Catholic Church
St. Paul the Apostle School
Temple Akiba
Thomas Safran & Associates
United Way of Greater Los Angeles
University Synagogue
Von Der Ahe Foundation
Westside Vineyard Christian Fellowship
Wurwand Family Foundation
William H. Hannon Foundation
W.S. Scharff Family Foundation
Partners