IF YOU NEED HELP

If this is a medical emergency, please call 911 immediately.
If this is a psychiatric emergency, please call 988 immediately.
You can request outreach for yourself or for others through the Los Angeles Homeless Outreach Portal (LA-HOP) at www.la-hop.org.
Access Center SPA 5
Location: 404 Lincoln Blvd, Venice 90291
Drop-In Hours: Monday through Thursday
8am – 11.30 (**Friday closed due to client engagement)
For those unable to come in in-person voicemail line 310.399.6878
Our Access Center SPA 5 connects homeless individuals with mental health services, housing, case management, and basic resources. We provide showers, mailboxes, and device charging.
If you are currently experiencing homelessness, are an individual 18 and older, and are located on the westside, you can go to our Access Center SPA 5 to speak to someone in person.
See our Access Service SPA 5 Flyer HERE
Outside of business hours, resources and information can be requested by calling 211.
Family Solution Center SPA 5
Location: 12420 Venice Blvd, Suite 200, Los Angeles, CA 90066
Drop-In Hours: Monday, Wednesday, & Thursday
10am – 2pm (**Closed Tuesday & Friday)
---
If you are currently housed and need food assistance, our Food Pantry provides low-income households with supplemental groceries up to once per week.
Location SJC Main Campus
204 Hampton Drive, Venice, 90291
Phone 310.396.6468 ext. 313
Mondays 10:00am-12:00pm,
Tuesdays and Thursdays 12:00pm-3:00pm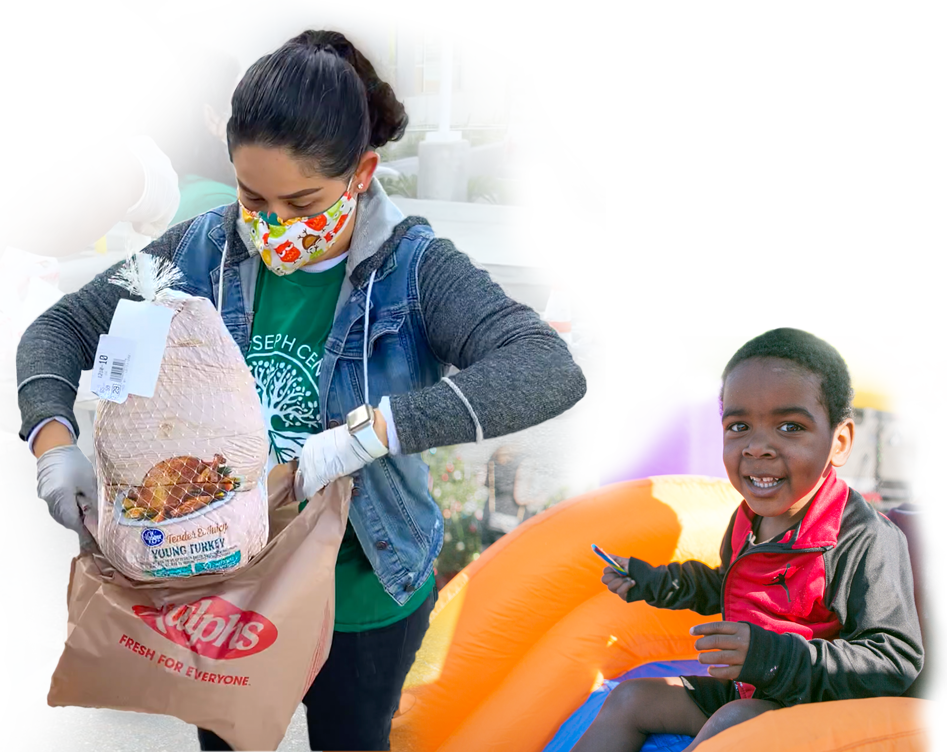 ---
Location: 663 Rose Avenue, Venice 90291
Monday through Friday, 8:30am-12:30pm
Our Café serves freshly made, hot meals to men and women who are homeless in a restaurant-style setting.

---
IF YOU ARE INTERESTED IN JOB TRAINING
Codetalk
For women 18 and older.
This program provides low-income women with computer coding skills that will help them become employed in the tech sector.
FORTIFI LA
For men and women 18 years and older.
Technology job training for justice experienced adults and people impacted by economic hardship throughout Los Angeles.
Change your course with a cutting edge technology skillset, professional development and support to oversome what holds you back from fulfilling on your potential.
Bread & Roses Training Kitchen (Former CTP)
For men and women 18 years and older.
Bread & Roses Training Kitchen is a vocational initiative that educates low-income adults in kitchen safety, culinary techniques, and professional and life skills to help them obtain jobs in the food service industry.
For more Information about our programs please click HERE