Bread & Roses Training Kitchen
Our Bread & Roses Training Kitchen is a vocational initiative that educates low-income adults in kitchen safety, culinary techniques, and professional and life skills to help them obtain jobs in the food service industry.
Classical cooking techniques are taught through 8 weeks of hands-on classes led by experienced local chefs, followed by a 4-week internship placement at a local restaurant.
Learn More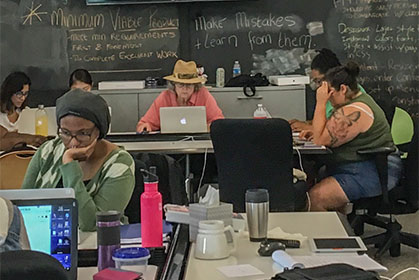 Codetalk
Codetalk is an intensive 16-week digital web technology vocational program for low-income, underserved women of all age groups.
We teach the fundamentals of front end web development – how to code and build websites. We prepare our students through a comprehensive curriculum for the rigors of a technology career in tandem with development professional and soft skills, while addressing personal and circumstantial barriers through case management and supportive services.
Learn More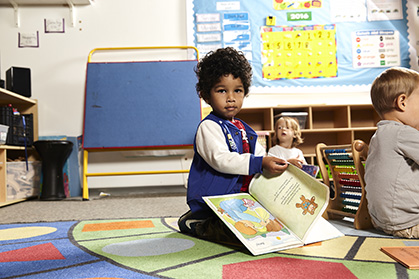 Early Learning Center **Enrollment Open Now
The Early Learning Center (ELC) is an enriched, all-day childcare program that provides children 18 months to 5 years old the opportunity to learn, grow, and become independent learners in a nurturing and socioeconomically diverse environment.
Learn More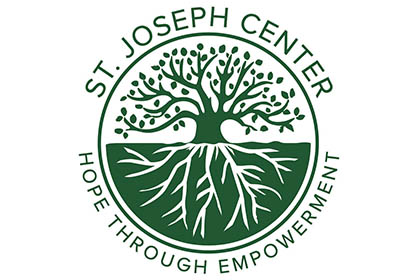 Employment Development
St. Joseph Center's Employment Development program assists people who are accessing our array of programs to obtain employment in a range of job fields.
Employment Specialists help clients create employment plans while also building relationships with employers throughout LA County to identify open positions that match our clients' skills and expertise.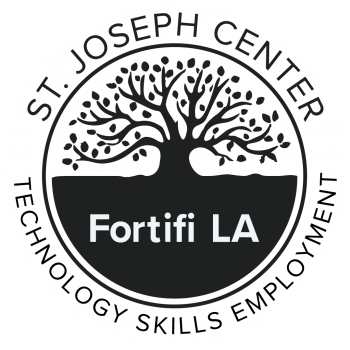 FORTIFI LA
Technology job training for justice experienced adults and people impacted by economic hardship throughout Los Angeles.
Change your course with a cutting edge technology skillset, professional development and support to overcome what holds you back from fulfilling on your potential.
Learn More