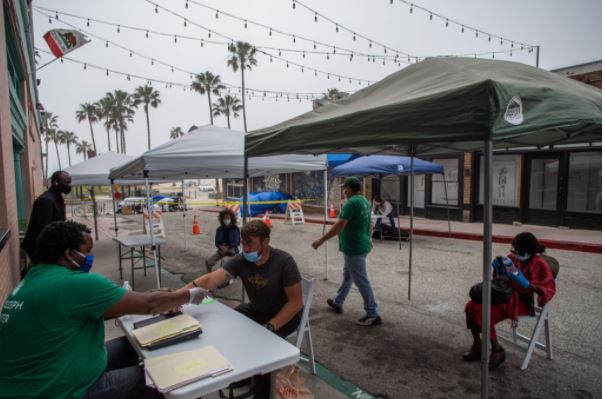 Biden's Federal Funding Changes May Mean More Money On Homelessness For LA
1/28/2021
Venice, CA
An executive order signed by President Biden made changes to how federal dollars are funneled towards municipalities.
(Source KCPP.com) L.A. City Councilmembers are hopeful this change may mean added support for Project Roomkey, the state and county initiative to secure hotel rooms for people experiencing homelessness. Earlier this week, Councilmember Mike Bonin introduced a motion for the city to explore expansion options to Project Roomkey.
We discuss what this change in federal funding means for homelessness initiatives in L.A. Plus, how has Project Roomkey been doing? Is its expansion the best way to move forward?
We reached out to Los Angeles City Councilmembers Nithya Raman and Mike Bonin, who introduced the motion, as well as Los Angeles Homeless Services Executive Director Heidi Marston, but none were available to join us at the time of our discussion.
GUESTS:
Ben Oreskes, metro reporter for the L.A. Times where he covers homelessness and housing; his recent piece is "'Manna from heaven': L.A. officials say Biden funding could get thousands of homeless off streets"
Va Lecia Adams Kellum, president and CEO of St. Joseph Center which works with working poor families, and homeless men, women and children; they are based in Venice and service L.A. County
To hear the full airtalk go to https://www.scpr.org/programs/airtalk/2021/01/28/66460/biden-s-federal-funding-changes-may-mean-more-mone/